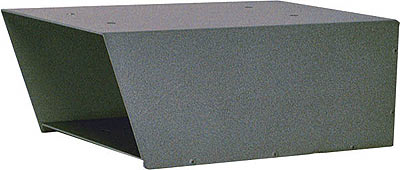 Large Aluminum Newspaper Box
$59.95 (plus shipping)
Dimensions: 6 1/4" H x 10" W x 16" D


Top and sides are one rolled piece of rust-proof powder coated aluminum. Designed for easy installation between mailbox and post – a very attractive integrated look. Made in the USA.
Quantity:

We gladly accept

Copyright 2008. All Rights Reserved.
Web site design by Morganic Studios.