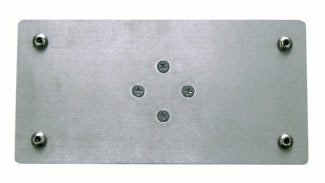 Aluminum Adapter Plate
$12.95 (with purchase of mailbox)

You will NOT need this product if you are purchasing one of the matching NW Series
posts. The aluminum adapter plate is designed to attach any NW Series post-mount
mailbox to a standard wooden post. The plate includes the necessary hardware.

Quantity:

We gladly accept

Copyright 2008. All Rights Reserved.
Web site design by Morganic Studios.