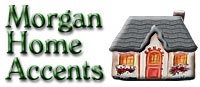 Copper Tooled Mailboxes
These beautiful custom-made Greg Hentzi hand embossed copper decorative mailboxes feature many popular designs, are available in three styles. They can even be personalized with your name or address. The antique copper finish is hand colored and then coated with clear lacquer, which can be maintained by re-spraying, or allowed to weather naturally. Each one is personally signed by the artist himself.

Mailboxes may also be ordered with plain copper finish that is untreated and will also darken to a natural green hue.