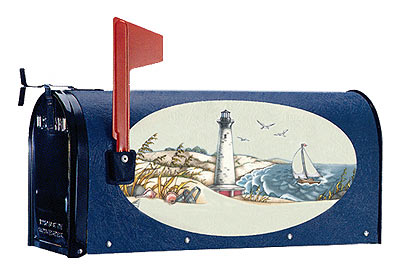 Seaside Oval Design Postmount Mailbox
These can be personalized with your name or address if desired.
Regular Mailbox: 19"L x 6"W x 9"H
One line - up to 18 characters or spaces

Medium Mailbox: 22"L x 8"W x 11"H
One or two lines - up to 20 characters or spaces per line
We gladly accept

Copyright 2018. All Rights Reserved.
Web site design by Morganic Studios.